This post will bring me and you back to Valentine's Day. It's actually kinda memorable for me not because of someone gave me a bouquet of flower, not someone gave me a hug, not someone confessed to me and not anything related to V day. It's about my school's Prefectorial Board.
FYI, I've been a prefect since form 1. I knew this isn't a wrong decision of becoming a prefect in school. Being a prefect isn't easy but fate brought all of us to become a prefect, fate also gave us the strength to be determined in being a prefect for 5 years. You think it's easy? Yes we might look cool and spiritual but behind us are the stories you may never ever understand.
5 years being a prefect in my high school. What a relief that I've actually endured all the pain, gone through all the difficulties, faced all the obstacles, etc. I never regret of being a prefect, honestly. Thanks to the prefectorial board which really benefits me a lot and taught me things that I will never learn from the textbooks.
On 14.2.2012, all of us had photography sessions. Ahh, finally it's my turn to say : "Last photography session in high school, time Y U PASS so fast?" I dunno should I be happy or be reluctant to accept this fact now!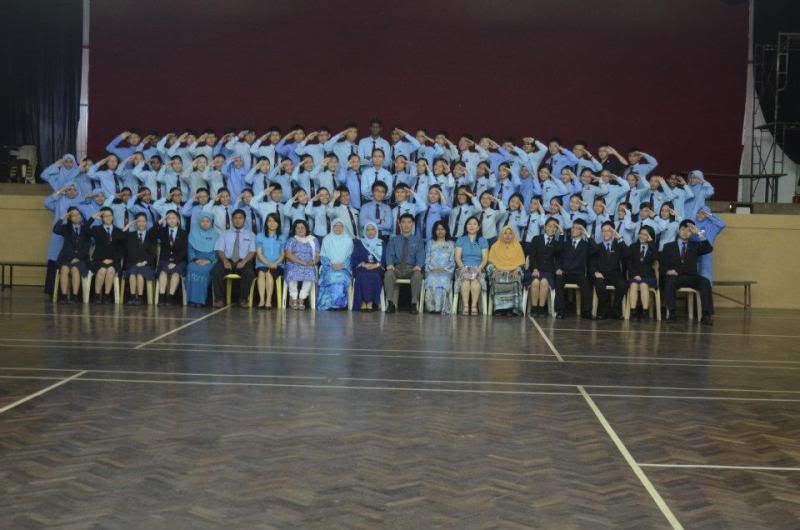 From the prefectorial board, I know that it's better to serve people than being served and WE are the ones who serves the school. Okay I love this photo, all of us looked so united and unanimous!! T__T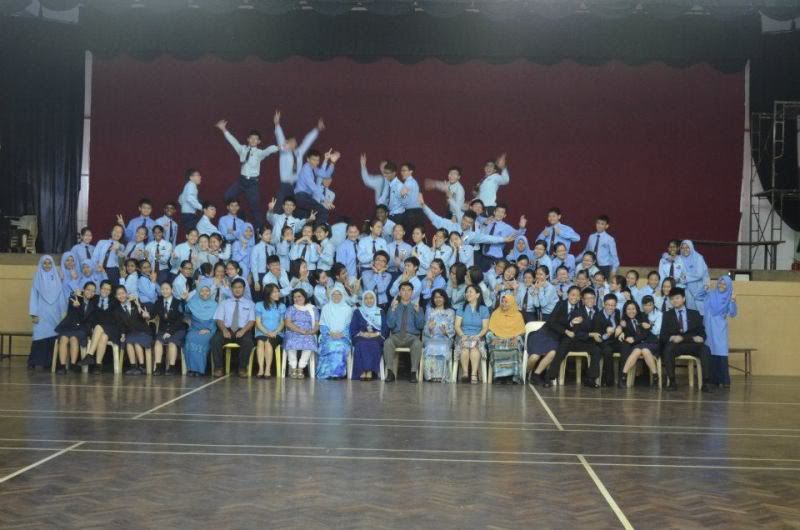 Sometimes we're crazier than you think. :P
Okay by the way I forgot to ask, CAN YOU SPOT ME AH???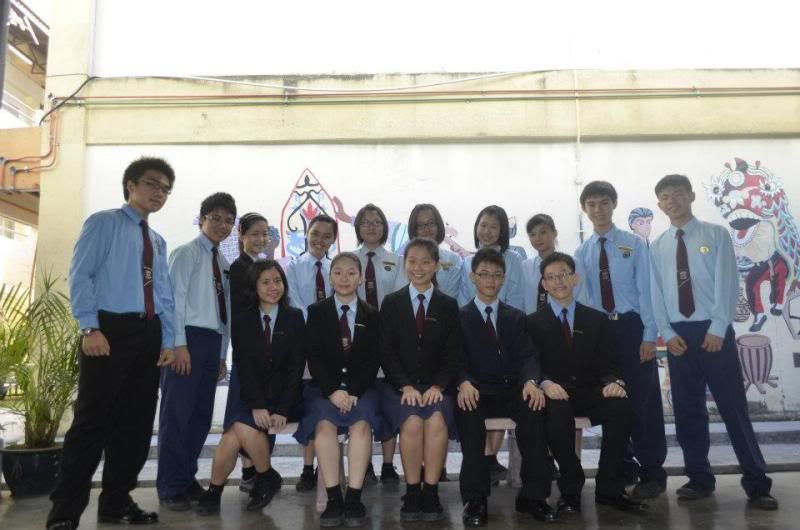 Most of the form 5's prefects. So lucky to have them with me for 5 YEARS!!
Thanks to all of you!!!!!
Sometimes, the boys are very selfish that they jumped so high and blocked us purposely!! Cy is the main bitch HAHA!
Girls only this time! Preparing to JUMP!
YOU JUMP I JUMPPPPP!!
Super love this photo because everyone looks so happy, so photogenic, so natural in it! And I've been longing to take this kind of photo since long time ago! Wish fulfilled.




That day, I feel jolly, exactly in cloud nine.
That day, I feel loved.
That day, I realized that we must cherish our friendship as friendship takes years to build but it only takes seconds to ruin it.
That day, I learn to appreciate my friends, my final year in high school even more.
Will seriously keep these photos which reflect my high school life in my mind till forever!

Why I sound like I'm going to graduate tomorrow...Why ah...


P.S. More photos on Ah Hong's camera, will upload as soon as I got the photos from her.
P.S.S I shouldn't be here actually because exam starts next week!!!! SERIOUS SHIT!!!!