OH MY GOD. *With 2NE1's tone in I'm the best*
As promised, I'm gonna blog about my first time on...*eh-hem* yea, my first experience ever....first time.....first try....on well, something you guys should know. Something you guys always heard of. Something you guys always go "Oooooo Aaaahhhhhh..." I dunno whether should I blog this but well I'm just sharing my experience, perhaps most of you have already gone through it before. Whether you like it or not, you still have to accept it. Accept the fact that you've already done it. There's no turning back, you did it and that's it. This first time experience might lead you to depression but it might bring you satisfaction too. Please keep reading.
WTF HAHAHAHA SO MISLEADING OK. SOUNDS SO WRONG ISN'T IT.
What is on your mind right now? *smirks*
Ok shit you naughty brains who think of those "first time". Actually the FIRST TIME I meant is my first time on
DYEING MY HAIR
. HAHAHAHAHAHA. OK Why am I being so mischievous.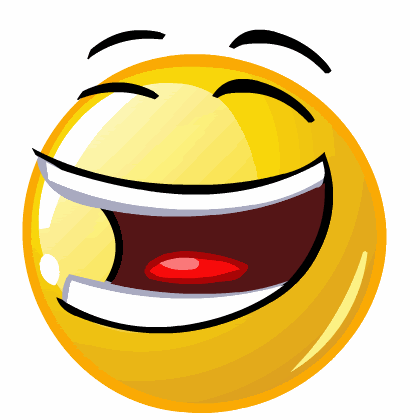 Back to my main topic today, HAIR DYE.
I have been hoping to get my hair dyed long time ago. I promised myself to dye it right after SPM. Dip-dye hairstyles always captivate my attention, well don't you think they are cool? I dunno I really feel like doing that on my hair. Super love Xiaxue's hair, yea right the pink and purple one. Her hair looks like a piece of freaking candyland ok. The dream of dyeing my hair shatters into pieces when my mum told me that "NO, YOU CANNOT DYE YOUR HAIR". I was like, WHYYYYYYY? Feeling infuriated and frustrated.
Ok I cheated. I did not feel incense. As I always acknowledge, I mean everyone knows that dyeing your hair would more or less damage your hair, especially when you bleach it. Anyone who is familiar with me knows that I love my hair a lot hahahahha so it actually took quite sometime for me to decide whether to dye it or not.
So finally, I made a decision.
I'm just gonna do highlights on my hair. Then I had a mini discussion with my mum, telling her that I wanna change my style a lil bit and I'm just gonna highlight a teensy weensy part of my hair. And mummy turned into a little angel and agreed but she told me to take care of my hair lolol.
Well the next day, I headed out to The One Hair Studio, located in Segambut to get my highlights done. Followers in my Twitter suggested me to do purple highlights instead of pink ones. EH WHY AH. I personally love pink color but they said purple is more suitable for me. Oh then I asked my hairstylist about their advices. They said pink color will fade really fast so they persuade me to do VIOLET highlights. OK I just let them to handle everything la. My destiny is given to them. I mean, destiny of my hair.
Oh and FYI, I only got my inner part of my hair dyed. That means it wouldn't be really obvious as the outer part of my hair covered a bit of it.
First of all, get my hair trimmed. Can you believe that I've not trimmed my hair throughout the year? Not even once!!!!! Well, courtesy to all the busy exams and spm but luckily they're all done now. *relieved*
Bleaching my hair for the first time ever. They say your hair will turn to an unexpected color after you bleached it. Let's see what happened to mine.
Wa it turned out to be like light brown after I bleached it. It somehow looked like a fox tail wtf.
Zero make-up and that's why my dark circles are so sexy...
Luckily they only bleached my hair once, approximately 20 minutes. After bleaching, it's time to get my violet highlights on!
This was taken after my hairstylist dyed my hair. And the hairstylist did hair treatment for me. So excited yet so nervous to see the outcome of it. And the common "what if" kicks in! What if I look terrible with it? What if it doesn't suit me? What if I do not like it?
HO HO HO IT'S DONE FINALLY DONE. My cute hairstylists, they are recognizable aren't they? Figure it out yourself! :p
Closer look!!!! OH SHAT MY LOVELY PURPLE COLOR IS ON MY HAIR. SO SURREAL. Ok I know it's overrated but hey it's my first time experience. So just let me be. x)
Close-up!!! Loving it so much although I just get one side of my hair dyed. :x
Anime feel? lololol.
Actually my hairstylist suggested me to dye my hair brown, after doing the highlights. I actually wanted to try it so bad but dear mummy said no again. :( Maybe next time....? Oh and this color fades easily too. In my previous blog entry, it looked like pink or red, isn't it? He also claimed that after this violet color faded, that part of my hair would turn back to LIGHT BROWN again. Neh the fox tail color LOLOLOL. That time I would have to get my hair dyed again! That's why I said there's no turning back HAHAHAHAH. Oh and of course, you can dye it back to black color if you wish!
In short,
I LOVE MY NEW HIGHLIGHTS!!!!
PLEASANT EXPERIENCE WITH NO DEPRESSION I SWEAR HAHAHAHA!! The reason why I only get a small part of my hair dyed is because I'm scared that the outcome would not look good on me, also scared it would damage my hair, also scared of bleaching lololol, timid me. So I'm dyeing a small part of it for fun lol.
The hairstylists are also professional in giving advices. Thanks for the color recommendation and pull me out from my dilemma. YAY!!
Also, if you want to get your hair some awesome highlights like me, you can head over to their saloon, THE ONE HAIR STUDIO for the awe-inspiring hairdo, haircut, hair treatment and kind service. :P Don't say I never share good things! x)
The One Hair Studio (Same row as Pokemon Noodle House)
Jalan 6/38D, Taman Sri Sinar, Segambut, 51200 Kuala Lumpur
Contact number: 03-62752705
012-9713072 (John)

Hope you enjoy my blog entry! Thank you for reading! :D