A cap that flatters my face. HAHAHAH.
Good day people! Since the crucial and compelling SPM has ended, I literally gained my freedom back! So I will blog as much as possible!!! Is it a good thing that I update my blog every day? :3
Well. If you ask me, what kind of fashion I'm into? I would say, I don't have a specific one, not like Cheesie who goes Japanese style all the way. For me, I go with any of it. But I'm more into Japanese and Korean style! I think their fashion senses are great, awesome and trendy.
If you read VIVI magazines, you probably will get to know about CREEPERS. I personally love creepers a lot because it makes me taller and it's much easier to wear as compared to high heels!! Not forgetting to mention about the unique designs! Creepers are so easy to mix, you don't have to worry that it's hard to match with your clothes. You can wear it with any kind of apparel regardless of dresses or shorts!
I personally own a pair of black and white Japan inspired creepers which I bought it online, from a Facebook shop a few months ago. Now, I'm so lucky to own a second pair, sponsored by an online blogshop named
LITTLEMISSQ!!!!
FYI, LittleMissQ is an online shop in Malaysia. They have either pre-order or ready stock items! Not only selling clothes, they also sell shoes which are all inspired by Japanese VIVI style! What's more, the prices for all the items are really affordable. Don't get surprised when you can get a pair of creepers with only RM42! I'm serious! I know it sounds so tempting for you right now, but before you exit my blog and proceed to LittleMissQ, please also have a look on my photos below!!!! DON'T GO YET!! KAJIMA OKKKKKK!! :P
Without further ado, yours truly presenting a bunch of photos which taken by my mum yesterday. (Yes, besides my brother, my mum is also my personal photographer nyahahahahhaha)
Top: Forever 21
Denim short: Topshop
Creepers: LitteMissQ
Hairdo: Jasmine from The One Hair Studio
Yours truly wearing ASOS Inspired VANCOUVER Gold Flatforms from LittleMissQ.com
DOES IT CAPTIVATE YOUR ATTENTION?
I BELIEVE IT DOES!
Love it at the first sight! Love it even more when I wore it!!!!!
Do I look taller with this 5cm high creepers? :P
Photos below are from their website.
GODDAMNIT THIS IS DEFINITELY A MUST-GRAB PAIR OF CREEPERS TO SPICE UP YOUR OUTFIT OF THE DAY!!!!
Some selca shots below~ :3
I seriously love my hair to be curled like this! I'm thinking what color should I dye! Thinking of purple but mummy said that it would damage my hair. Oh well, dying hair color definitely will damage my hair a bit, isn't it? Or I just remain my black color hair? But...everyone is dying their hair after SPM. But...hair damage....But...
K stop ranting and I need your precious comments!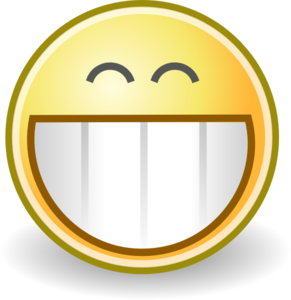 Oh, don't forget to visit
LITTLEMISSQ.COM
for awesome clothes and shoes!!! Tag me if you bought anything there!!!
♥♥♥