Cropped tops are in vogue this season! Cropped tops are designed for some reasons so let me tell you why you should wear cropped tops, how you can be stylish with them and where to get them in this blog entry!
Here are some examples on how you can wear your cropped top!
Photos adopted from Google.
Style 1.
Style 2.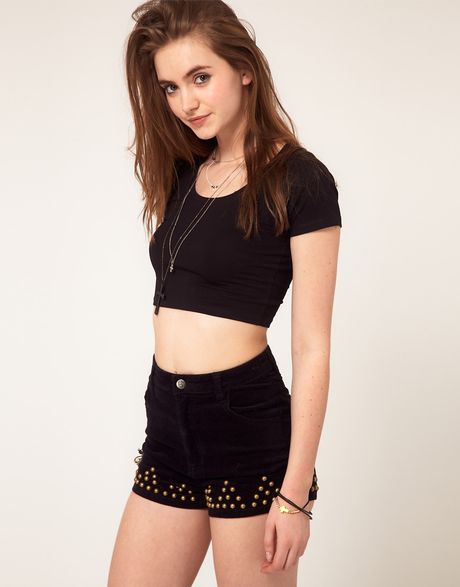 Style 3.
Here are some ways you can create a simple yet trendy look with cropped tops. Wearing cropped tops with
high-waist shorts/skirts
may give you the illusion of a
shorter upper body and longer legs
, which is a proportion every Asian girl would desire to possess.
This season is all about
skin-baring
styles. Of course in Malaysia,
style 1 and 2
are more preferable because the cropped tops expose some skin without going overboard.
Cropped top from
Glamourstylers
(Instagram online shop) / High-waist skinny jeans from
Topshop
(Mad love) / Platforms from
AgapeBoutique
/ Shades from
H&M
/ Vintage watch from
Chippy Hippy
./
So this is how I matched my cropped top! (Pictures were taken by mummy in Bangsar Village) The cropped top is designed with my favorite USA flag print (A little bit unpatriotic here lolol) and I love the washed out color which gives you a retro 60's feel. Joni high-waist jeans from Topshop is a must-have if you own a cropped top too!!!
Try this look out! And don't forget to leave me a comment or your ideas! xx.