I believe most of you have seen the Kakao Talk advertisement where you can spot BIG BANG on the TV lately. The yellow background, their "FREE TALK" slogan, and of course, your dream boy G-Dragon on his phone, chatting away with Kakao Talk!
If you haven't watched the advertisement, here's it!


T.O.P's version he's so hot!!!! x.x
Yesterday, I was invited to
Kakao Talk's press conference
which was held at the Berjaya Times Square Hotel! Joanne and Baoer were there too; and the reason we were invited is mainly to be introduced more about Kakao Talk and witness the grandeur signing ceremony. We were so honored to be invited!
We were greeted by Joelle from Nuffnang upon arrival. We then proceeded to the registration counter to mark our attendance and collect our goodies bag. The theme colour of Kakao Talk is in YELLOW. (which reminds me of twinkle twinkle little stars lol)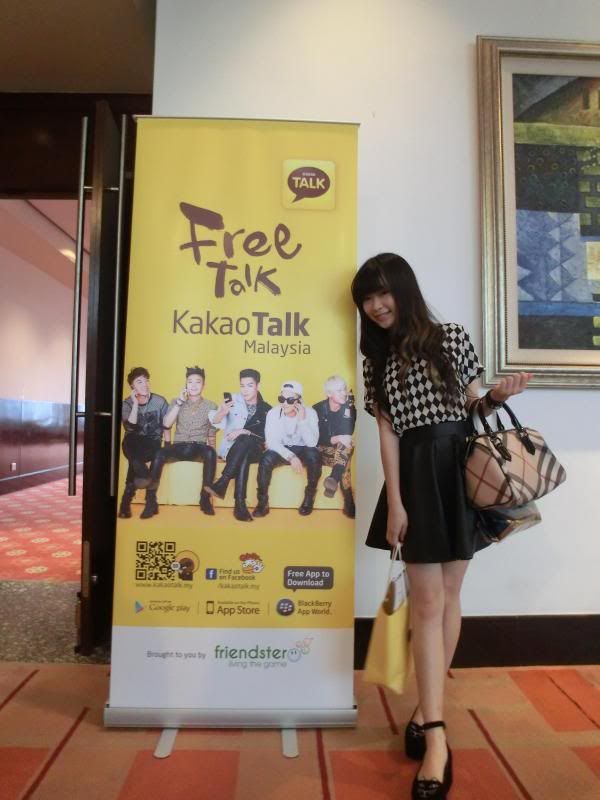 Not forgetting to take pictures with BIG BANG. Oh well, it's just a poster anyway...lol.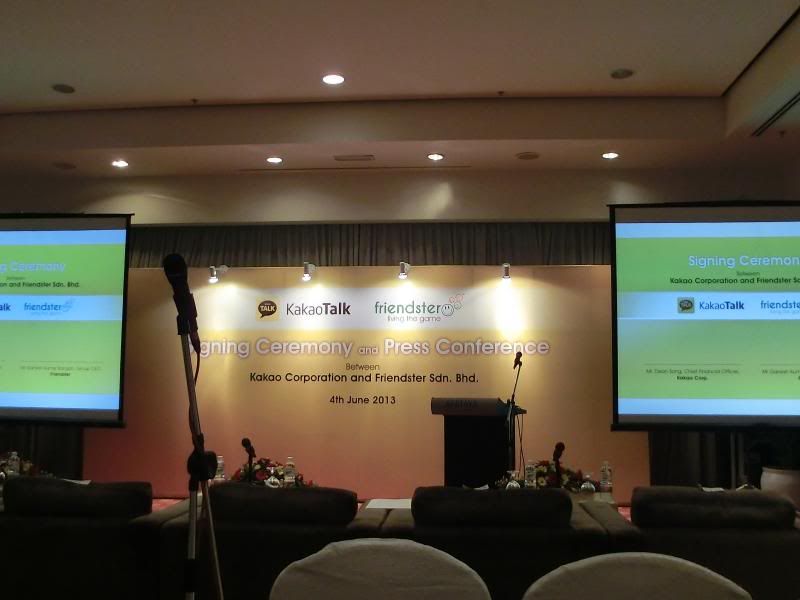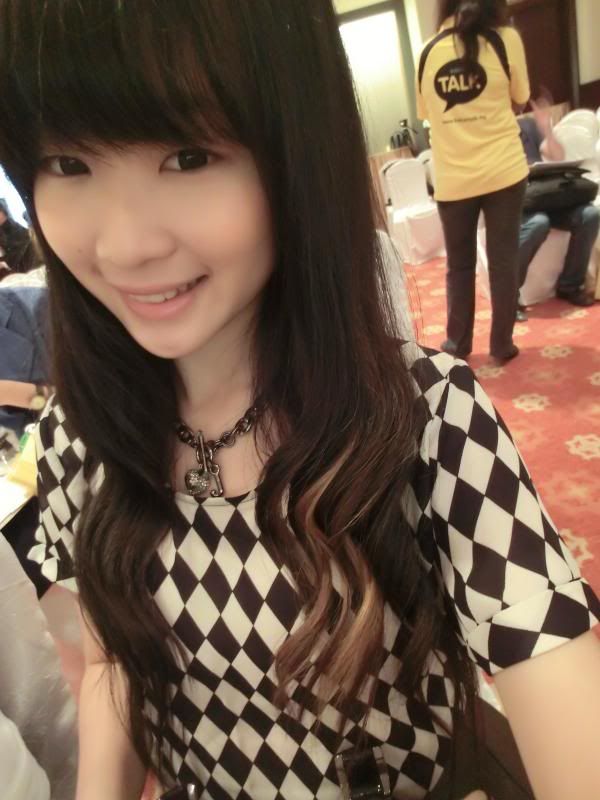 By the way, the event started quite late so we had ourselves an enjoyable time selca-ing there lol.
We were entitled to a buffet lunch after the event! And the food was greatttttt!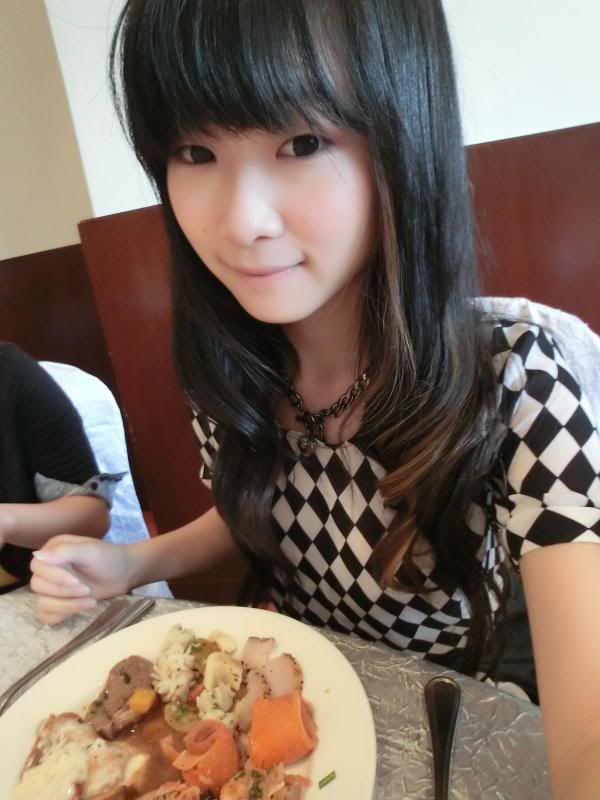 I had a terribly voracious appetite that day! They were surprised to discover that I am actually such a big eater hoho.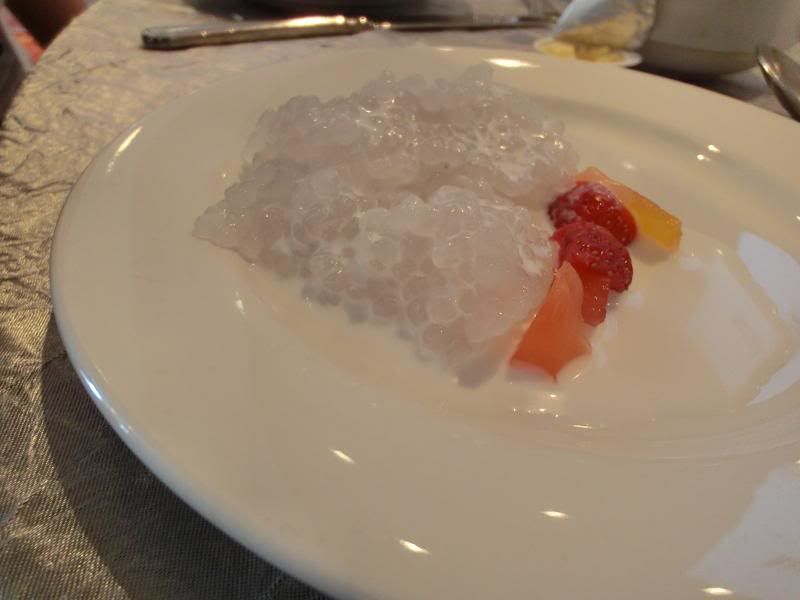 Bland Sago :/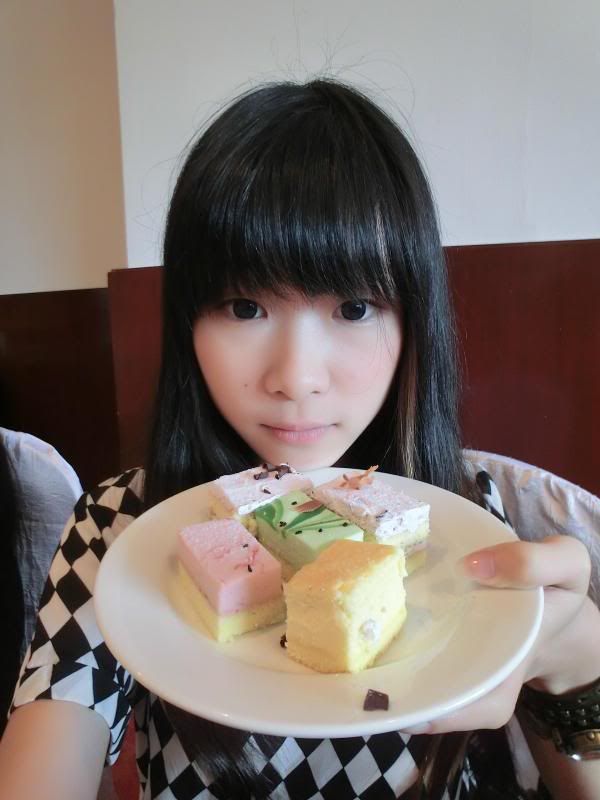 Some colorful assorted cakes.
Kakao Talk is actually an application on your mobile device which enables you to send and receive messages, videos, photos, contacts, etc; totally free of charge!
So why is Kakao Talk different from the other chatting applications?
Let me show you their features now!

Plus Friend
With this feature, you can stay up to date with the latest news of your favorite brands, vocal groups and even your favourite K-pop stars. Simply add them into your "Plus Friend" list, and taaadaaa-updates are only one click away! Sounds interesting, doesn't it? :P
Group Chatting with as many friends as you want
With Kakao Talk, you can experience the world's
largest
group chatting system ever, by chatting with as many friends as you want! Guess what? Kakao Talk actually supports up to 5000 users in a group chat!!! I was so amazed but I was also imagining how it would be to chat with 4999 people simultaneously lolollllll.
Having my group chat with Baoer and Joaane hahahaha!

Super adorable stickers and emoticons
Kakao Talk has a lot of cute stickers too, and guess what: you can even find personalized BIG BANG's stickers! You can now keep your conversation alive and fun by expressing yourself with all the cute stickers in Kakao Talk! :B

Baoer was the one who sent me the Big Bang's stickers. She sent me G-Dragon's at first, then I went crazy and forced her to send me T.O.P's stickers HAHAHAHA.
The Kakao Poll
Create a poll anytime, anywhere and collect opinions on a topic of interest!
See what did Joaane create HAHAHAHA.
Create a schedule
Kakao Talk is actually more than a chatting platform. In fact, it can also be your personal secretary! You can now create a schedule and share it with your colleagues or friends to remind them of the upcoming events. :B
Download Kakao Talk now, chat with me (ID: JessicaChaw) and boom me with all the Big Bang stickers ok? :P