If you are looking forward for Italian fine dining very much, then this blog entry is for you!! A few days ago, mummy and I went to Michelangelo's, Pavilion for a lunch date. We found their Lunch Promotion quite attractive and interesting! See it to believe it! :B
Michelangelo's offers a delightful menu with a wide range of scrumptious Italian dishes. All the dishes look so tempting, I was helplessly driven into the what-should-I-eat dilemma! I almost drooled (literally!!) over the food illustrations the moment I flipped to the first page of the menu -
Appetizers
. Michelangelo's serves a myriad of appetizers which practically makes you feel like a ravenous wolf.
Caesar salad, fresh oysters baked with cheese, escargots stuffed with butter, fresh salmon slices, slipper oysters
, etc...
By just glancing at the names of the dishes, I already feel like writing down all of them in the order chit! Not forgetting to mention, their main courses are helluva awesome. Various kinds main dishes are at the mercy of your belly: pizzas, pastas, spaghetti, chops and steaks and even girls' favourite - DESSERTS.
We ordered the lunch promo with a Seafood Aglio Olio as our main course. We were in week 1 during our visit, so we ordered the chicken pie which also comes with mushroom soup, iced lemon tea and Creme Catalana!! :B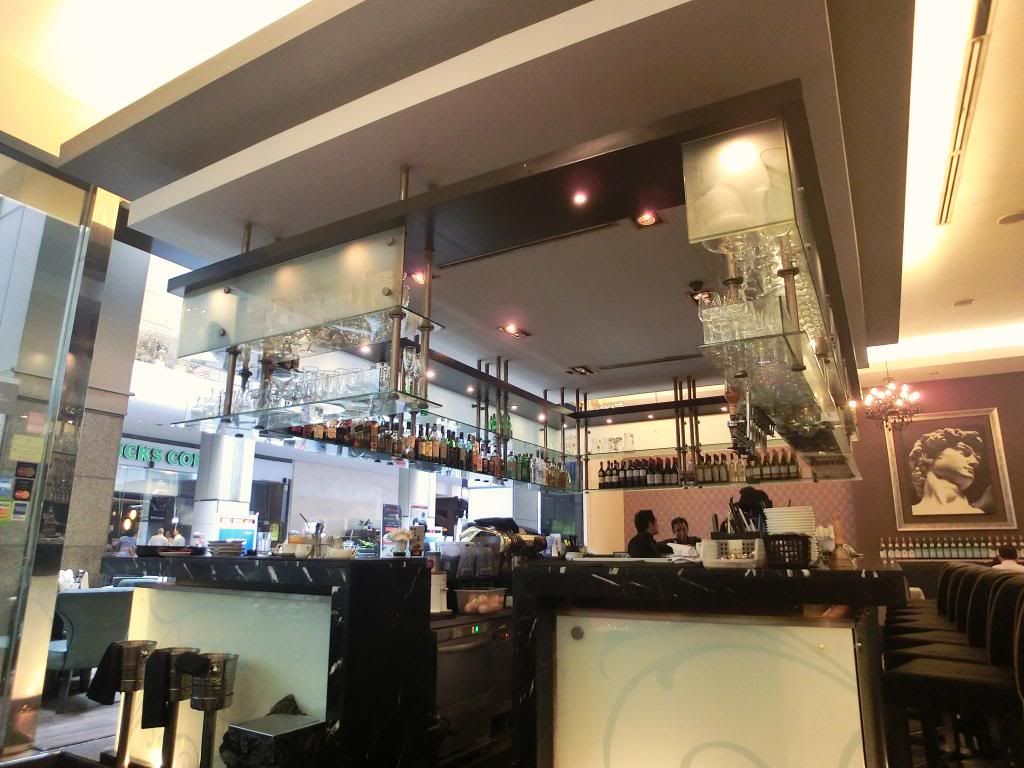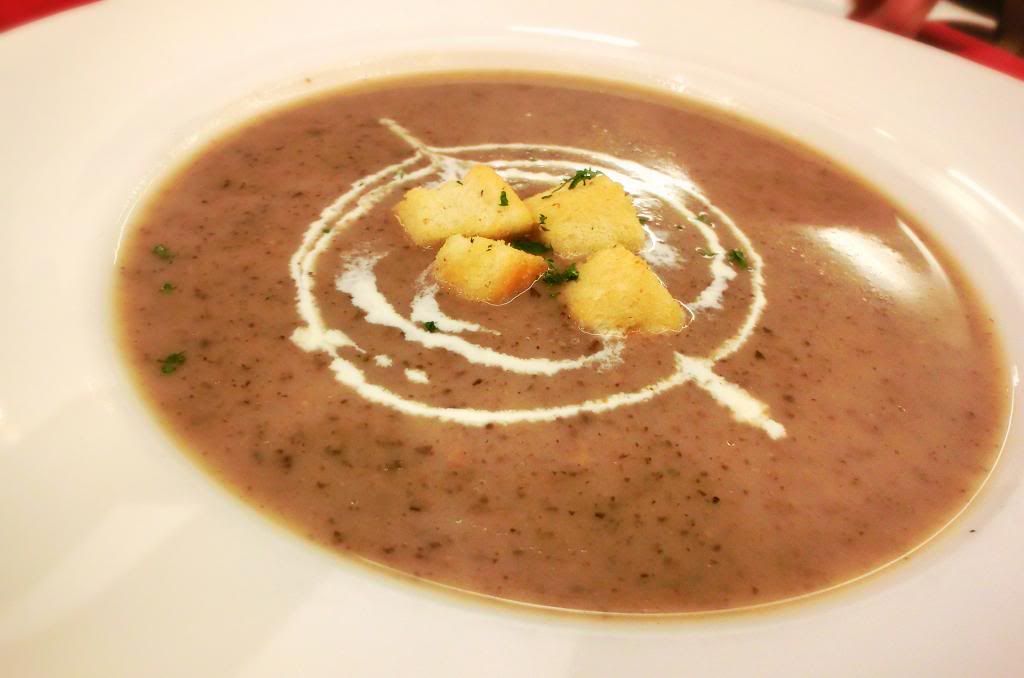 First comes the mushroom soup! Super good-looking and tastes super good too! The cream of the wild mushrooms were cooked to perfection with a light touch of truffle oil.
Hoho this one certainly looks more savory! Seafood Aglio Olio (RM37.90) - A perfect dish for the tummy.
Chicken Pie; The crust is not really crispy but the creamy mushrooms and chicken chunks underneath were very pleasing to our tongues!
Not too creamy. Not too salty. Just perfect!!!
For a happily-ever-after, we have our dessert, the "Creme Catalana" - sweetness in a little cup!!
In a tiny nutshell, we enjoyed our meal really much at Michelangelo's! I strongly recommend you to bring your loved ones over for the taste of an unforgettable Italian fine dining experience.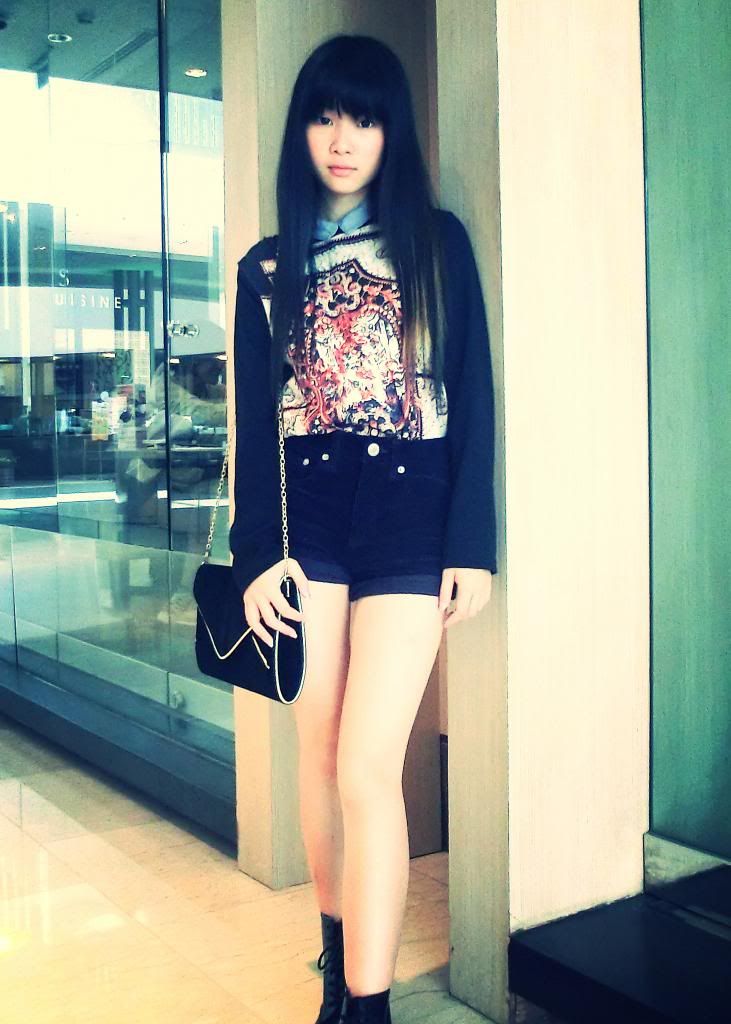 OOTD
details:
Inner top
from H&M
Baroque print shirt and clutch
from www.tuesdaycouture.com
Shorts
from Topshop
Boots
from Dr.Martens
Thank you for reading this! Ta-ta! ;)