Hey there, sisters!! Welcome back!
Guess what am I going to blog today? Remember our little promise???? :3
Hint: tomorrow is Sunday yo.
YES. As promised, I'm gonna blog about some outfit inspirations for school again yay! I'm glad that some of you find the first episode helpful. If you haven't read that yet, you can read it now by clicking this
LINK
.
Without further ado, let's see what I've picked for you this time! :)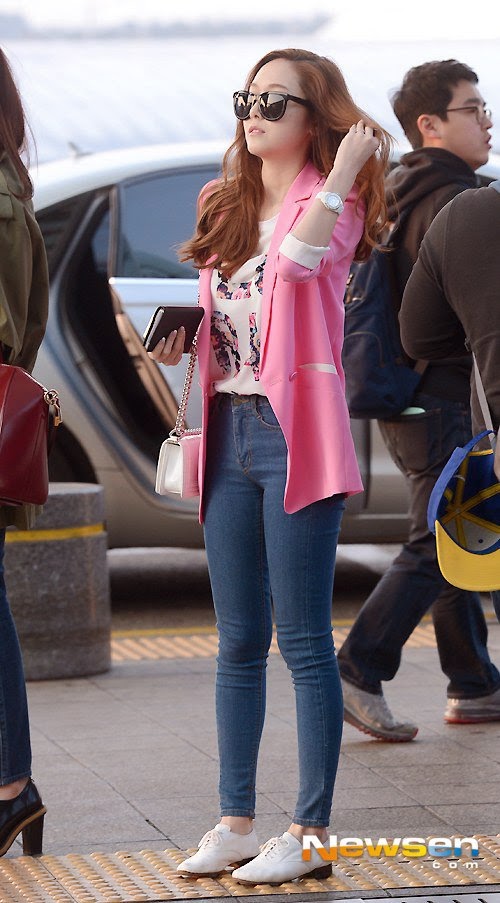 One of the fashion icons that I look up to is none other than the popular Korean star, Jessica Jung. I'm so envious that she can rock any kind of outfits effortlessly!!!
Tip: Wear a blazer over your t-shirt and jeans will make you look super different, trust me. ;)
For those who prefer wearing black-and-white garments, this outfit is for YOU. On a side note, I just can't get over how beautiful the skirt is.
Tip: Simply put on a snapback if you don't wanna look too girly!
I would definitely wear this outfit to school if only the weather is chilly!
- SNEAKERS FOR LIFE -
Basic tees and skater skirts look so effortlessly good together. To me, you'll not be underdressed nor overdressed with this ensemble.
P.S. I LOVE CHECKERED SKIRTS A LOT.
Denim on denim is the trend, sisters. I LOVE this outfit a lot because it's sooooo cool and edgy.
P.S. The Adidas kicks are to die for...
OK that's all!! Leave me a comment and tell me which outfit you would wear to school next week!!