I am officially done with my bachelor's degree and I couldn't believe it.

It's the day I have been waiting for since I started uni, but now that the day has come, my mind is in turmoil. A part of me is super excited that I am finally done with my studies and that I have all the freedom and time in the world now; another part of me is just uncertain about my next step in life. I guess I will take some time to figure out what I want to do next. But today, I just want to note down and share something that I have learned from throughout my uni life. Hopefully it will give those who just started uni a rough guide of what to expect.
1) Learn proper referencing / citation
Before I write this post, I sat down and asked myself about what I learned from uni, and the first thing that (surprisingly) popped out from my mind is the importance of proper in-text citation and referencing. You might wonder: Damn, what kind of tip is this? But, let me tell you, I almost failed the first assignment in my uni life because of the referencing part. I had to admit, I wasn't paying attention when the lecturer was explaining about the proper referencing style to us and I thought it was just unimportant until I got my marks for my first ever assignment. So people, don't ever learn from me; pay attention and learn proper referencing and citation style, trust me, it will benefit you until the end of your uni life.
A part of uni life is about learning how to work with different people. Learning how to say yes when it comes to working with different people is somewhat important in uni because you will know get to learn how to deal with different personalities, which will benefit you in your working life in the future.
Yes, sometimes you just have to learn how to say no. Know what you like and dislike. And there is no need to force yourself to do something that you are not comfortable with so that you can "fit in" a certain group of friends. For me, I won't feel pressured to go clubbing or drinking with my uni friends (not that I think it's a bad thing but that is just not my preference), and to be honest I won't feel left out because of that. My point is that learning how to say no is about making choices that feels right for you.
4) Always ask when you are unsure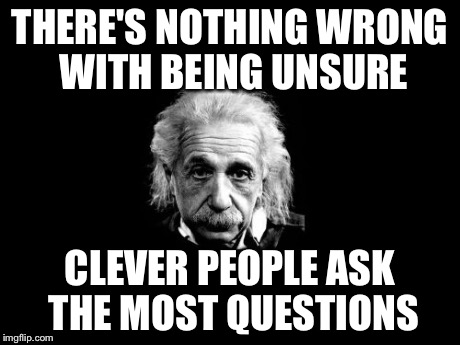 This tip is not really something that I learned from uni but it's important to always ask your lecturer if you are unsure of the assignment brief or just anything related. Because if you don't ask, you might end up doing the wrong thing and eventually failing the assignment / module. If you are shy to ask in the class, you can always choose to email your lecturers. And I am glad and grateful that my lecturers were pretty helpful and responsive.
5) Learn how to prioritize and structure your life
When I was in uni, I had to juggle between my part-time jobs, events, social life, catching up with K-dramas and Running Man and so many more. That's why I can't stress how crucial it is to learn how to prioritize and structure your life. I always schedule my work and assignment deadlines using my planner so that I can have a nice structure, and not cram everything up last minute. Trust me, if you plan out your schedule, it will help to eliminate unnecessary emotional breakdowns throughout your uni life. ;)
6) Do well in your assignments and quizzes
Remember those quizzes that worth 10%? Don't ever belittle the 10% because that can make or break your grade.
7) Team work makes the dream work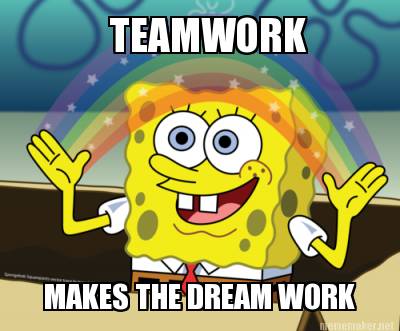 I can't stress how freaking important team work is in my uni life. I had a lot of group assignments and I was (and still am) grateful for my team. I love how we contribute and work towards a common vision when it comes to group assignments. The good thing about my team was that we all have our own strengths; some are good in designing while some are good in conceptualizing or copywriting. So with our own expertise and good team work, it maximized our productivity.
8) Financial planning is important
Monthly-parking fees, meals, printing costs, some new clothes or maybe buying the latest pair of sneakers, a good couple rounds of drinking with your uni friends....and you are kinda broke. Learning how to manage your $$ in uni is super important so that you won't constantly get stressed out because of being broke. This is especially crucial when you are surrounded with rich friends; you might feel the peer pressure and you might feel the need to possess something that your rich friends have, but at the end of the day, it's important to know your budget and know what you really need.
9) Know your pace, keep your life balanced
Sometimes you just have to learn how to take things slow in uni and not getting too stressed out. When I first started my degree life, I was constantly worn-out because of assignments (because I was worried that I didn't have enough time to finish it) but then I realized those stress was actually unnecessary. Learning how to give yourself some time to breathe and taking things slow is important, especially when you are a uni student with different commitments simultaneously. Most importantly, you have to know your own pace and keep your life balanced by having a proper schedule (which goes back to point #5).
10) Surround yourself with positive people & be thankful for them
If you are with the wrong group of friends who are constantly making dramas in uni, chances are you are not going to enjoy your uni life and what's worse is that you will even lose focus and motivation in your studies. That's why you should always surround yourself with positive people and make a distance from those who are toxic and always bring you down. Not only that, you should always be grateful for those friends who are supportive, caring and always bringing the best out of you.
There were both rainbows and storms, but generally, I must say I did enjoy my uni life a lot and it was one of the most memorable phases in my life. Going to uni is definitely more than just attending classes and getting good grades; it's also about self-discovery - learning more about yourself through everyday encounters, picking yourself up after a storm and learning how to embrace and love yourself as well as the little blessings.
Goodbye uni life, it's time to embark on a new journey in life.