Designed for the savvy urban traveler who appreciates creativity, connectivity and conservation, Amba

Hotels & Resorts adds an element of fun to travel through its modern, playful design, inviting social areas, and energetic team.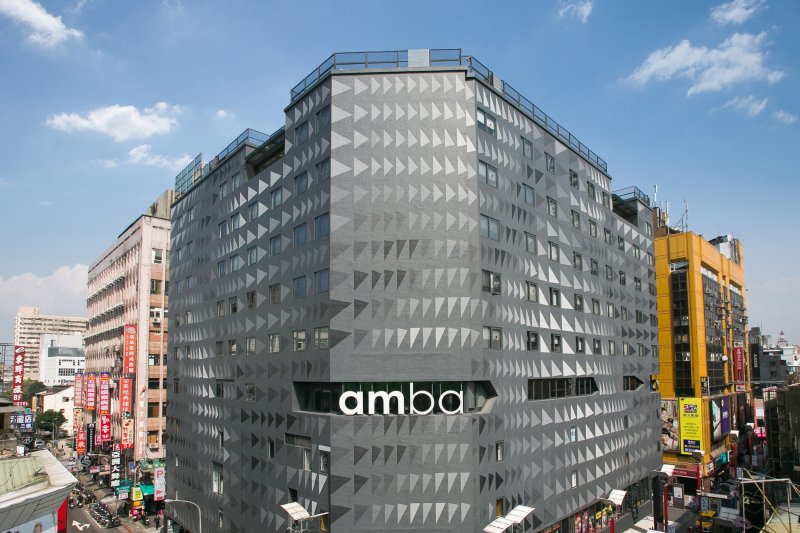 The concept of the amba Taipei Ximending hotel is unique, quirky and artistic, at the same time, it also integrates elements of eco-friendly materials and all natural products in its design.
Amba Taipei Ximending is a part of the Eslite shopping complex in which it occupies 5 levels. Located right in the heart of Ximending, you'll be able to get easy access to a street full of beauty and fashion stores as well as restaurants and street snacks. Also, Taipei Metro Ximen Station is only 5 minutes walk away!
Amba Taipei Ximending has a total of 160 rooms, with 6 different room categories. We stayed in the extra large room, which consists of two twin beds and a sitting area which can be converted into an extra bed.
All rooms come with the basic amenities, such as bath gel, shampoo, hair conditioner, tooth brush, tooth paste, shower cap, cotton buds, hair dryer, electric kettle with free coffee and tea supplies, etc. I also notice that the bathroom amenities that they provide are made from natural, quality ginger ingredients (I freaking love their hair conditioner hahaha)!
Amba Taipei Ximending also has a communal space area for the hotel guests to read, chit-chat, or even work.
There is also a restaurant called Chiba (吃吧) and music lounge bar called Tingba (听吧) at the same level. Definitely check out their website for upcoming gigs and events!
Ximending shopping district is right on the hotel's doorsteps. There are a lot of fashion boutiques, local street food and restaurants in this area.

We checked-out the following day and moved to amba Taipei Songshan hotel, which is just a 20-minute-drive away from amba Taipei Ximending.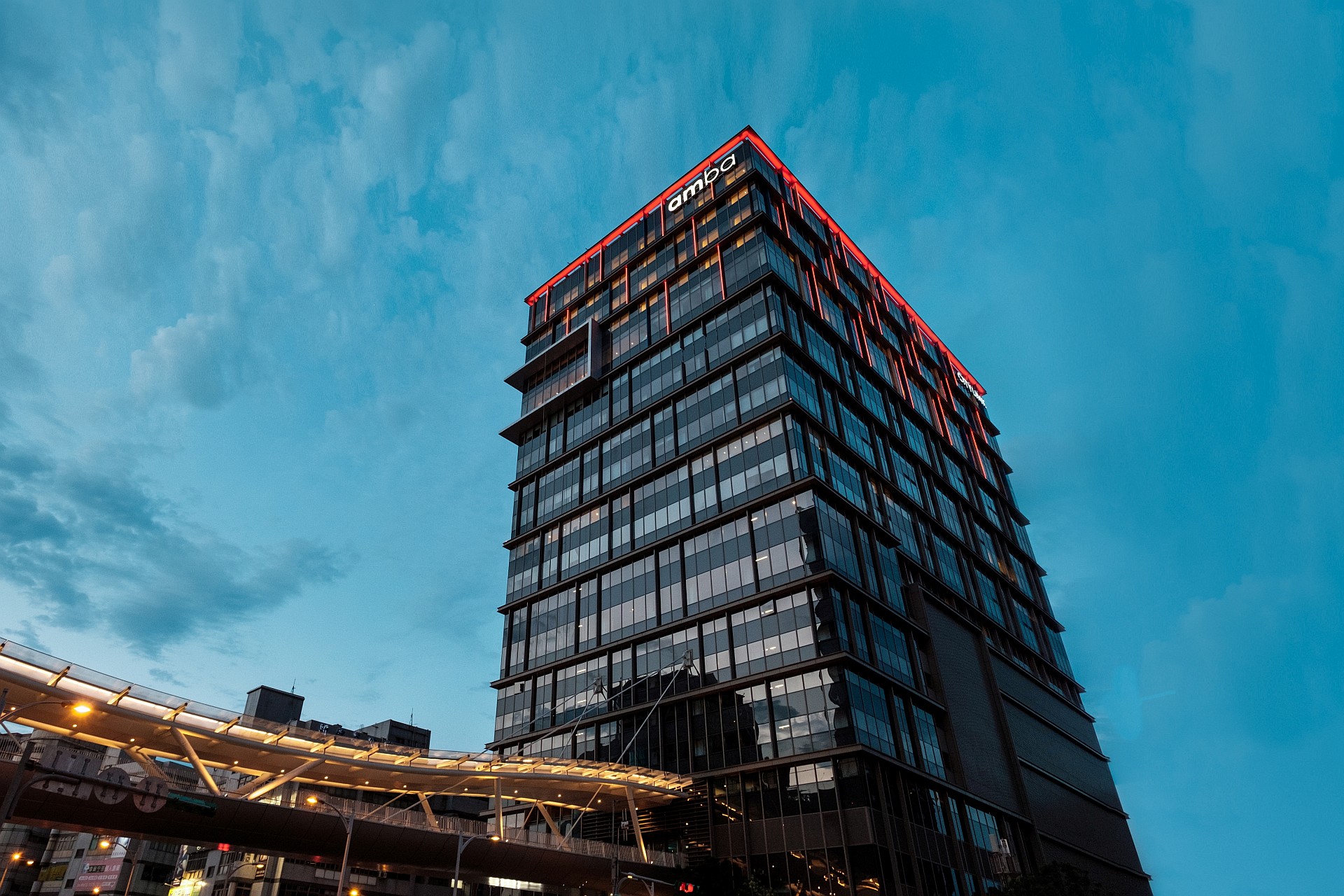 Just recently launched in 2016, amba Taipei Songshan features a contemporary, design-led hotel with a striking exterior.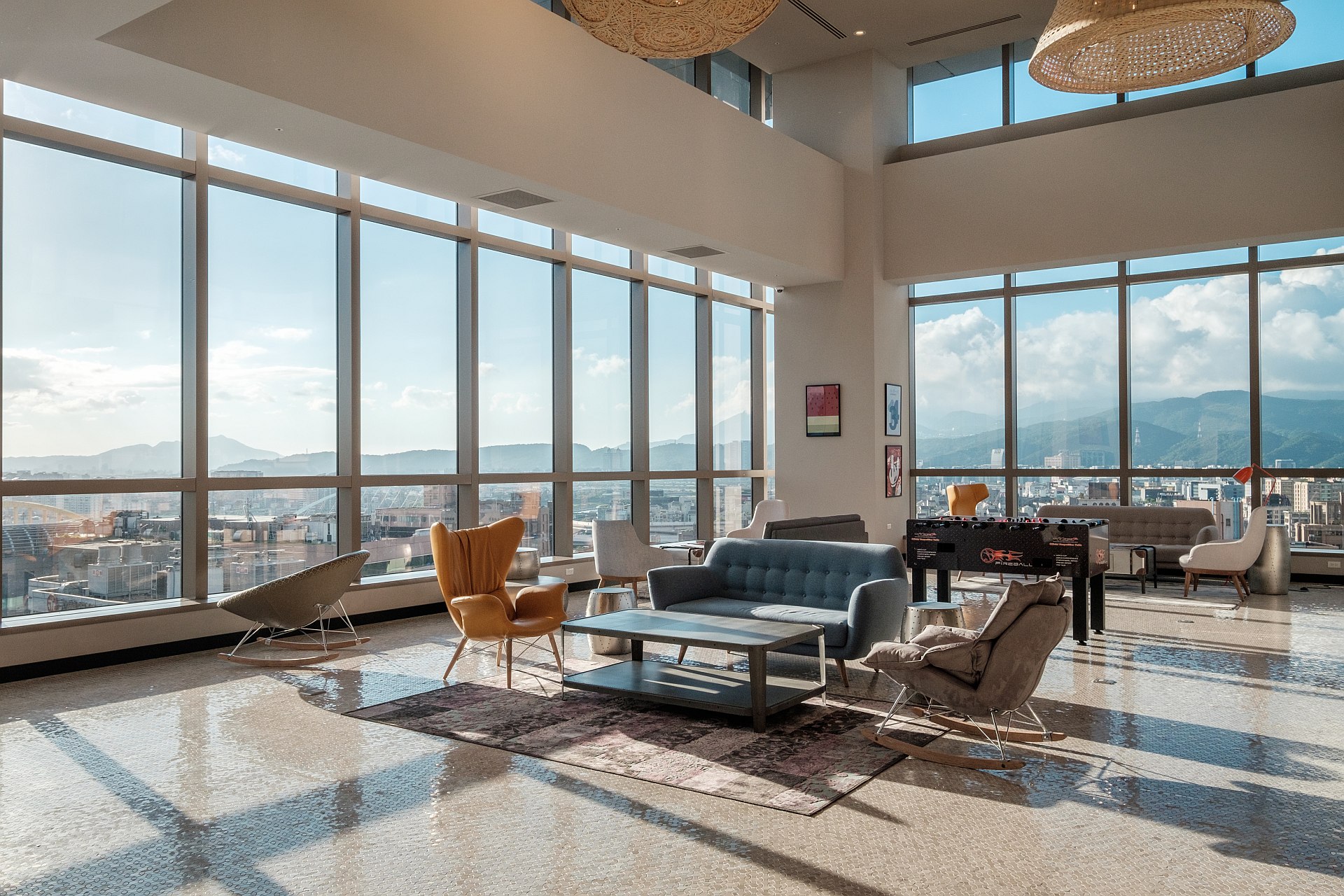 The communal space / reception area in amba Taipei Songshan offers a stunning panoramic views of the Taipei 101 and Keelung River. Simply amazing.
As compared to amba Taipei Ximending, I think the rooms in amba Taipei Songshan are more contemporary in design, emanating a minimalistic vibe for an urban living while the rooms in amba Taipei Ximending are more inspired by the area's cinematic and musical heritage.
Of course, the rooms have got all the basic amenities, but I would also like to add that ALL room types in amba Taipei Songshan have a bath tub, sufficient universal power outlets as well as USB charging ports, a Nespresso coffee machine and even a bluetooth speaker!
Night view from our hotel.
This is their medium room that offers a great view of the city. Besides, what I really love about the rooms is that they are really spacious, bright and clean, which offers a truly ultimate comfort experience for their guests.
Overlooking the beautiful Keelung River, Que is a contemporary and inviting all-day-dining restaurant that is located at the 17th floor.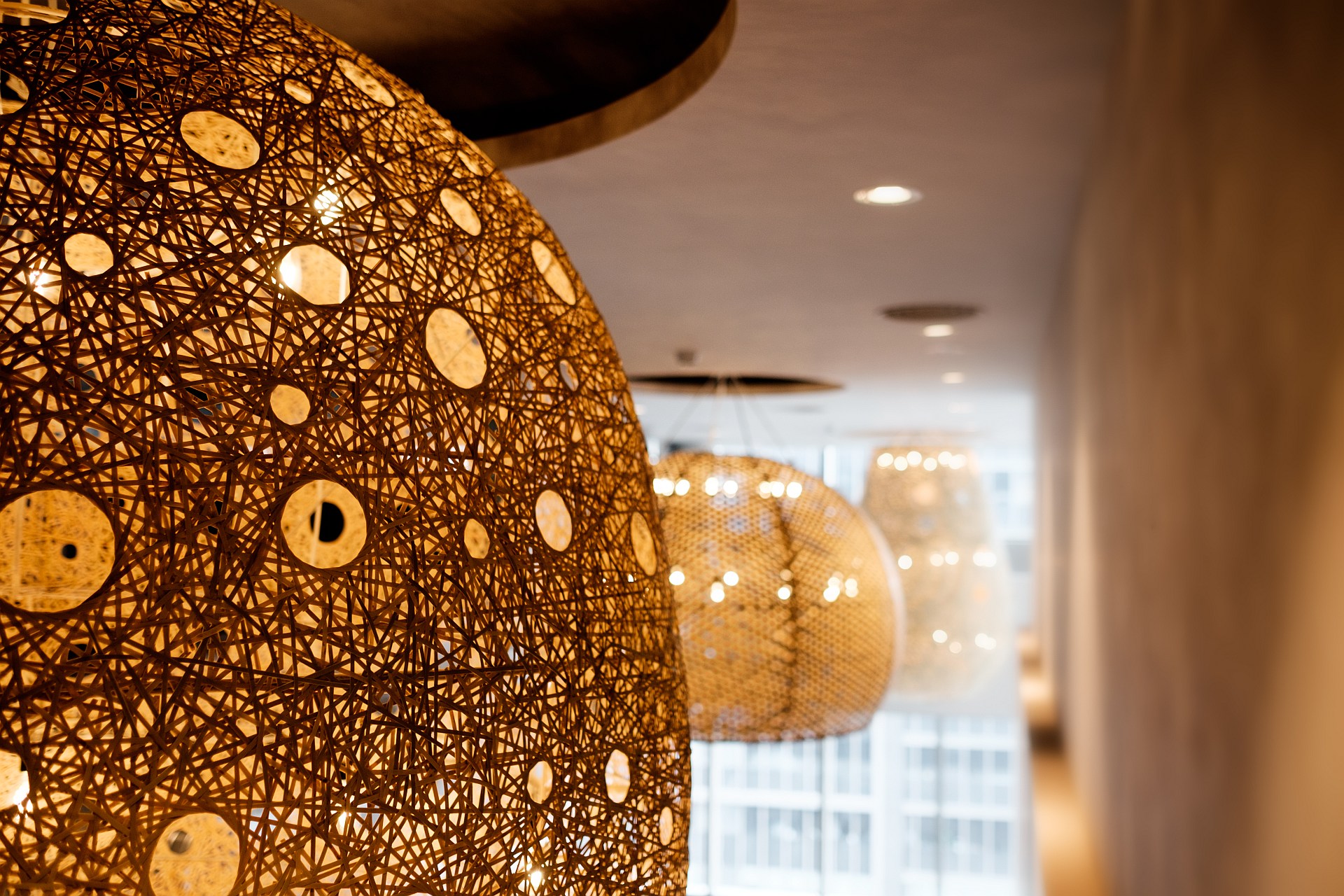 Amba is all about incorporating eco elements into designs and arts. In amba Taipei Songshan, you will be able to see all these giant handcrafted eco bamboo lanterns hanging high above the ceiling as decoration. How creative and interesting!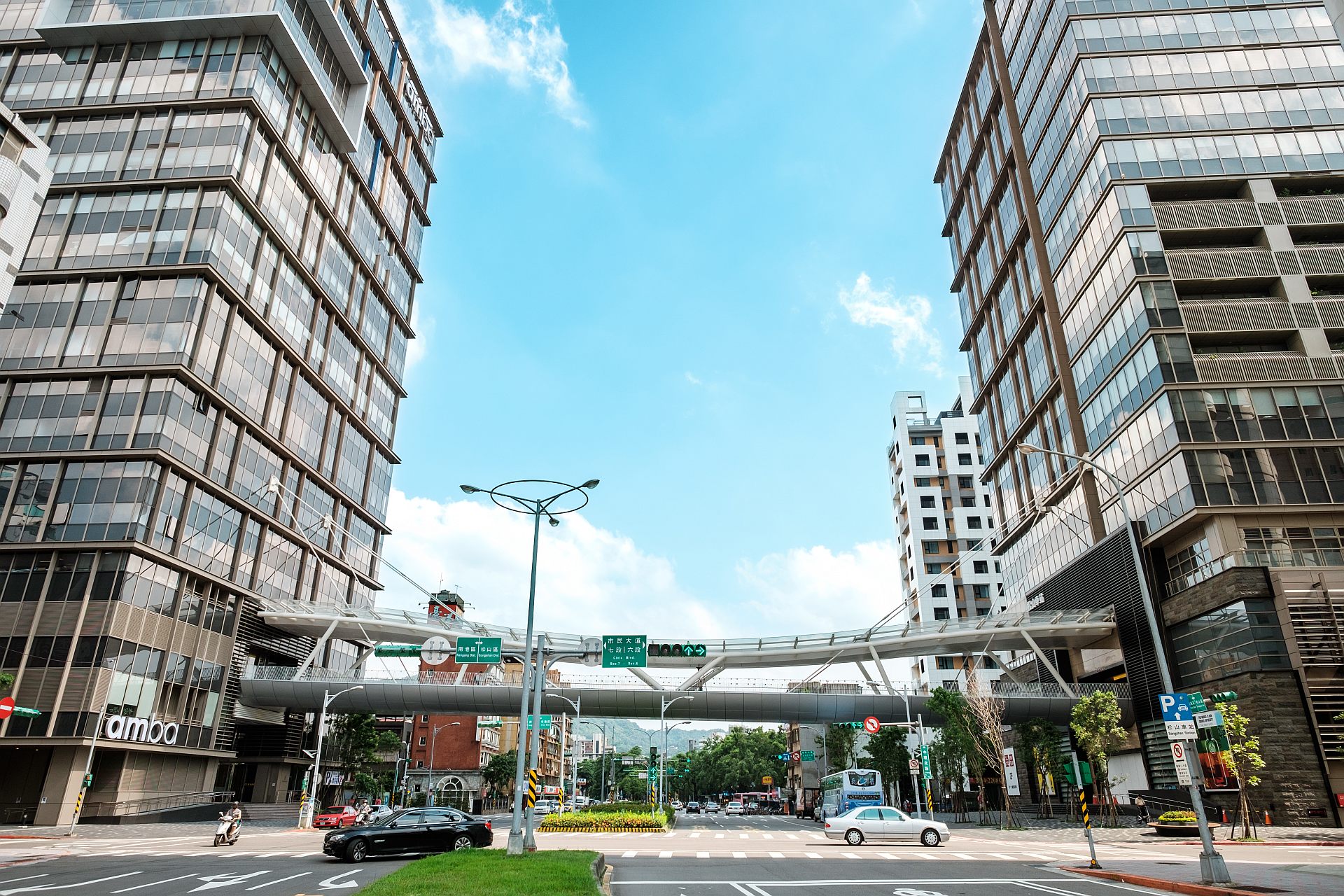 One of the BEST things about staying in amba Taipei Songshan is that the Metro station is just RIGHT OPPOSITE the hotel. What's even better is that there's a skybridge that connects the hotel to the metro station. Unbeatable convenience.
Not forgetting to mention, the hotel also provides free shuttle bus service to Taipei 101, which is only 5 minutes away!
The famous Raohe Night Market is just five minutes' walk away from amba Taipei Songshan!
xxx
amba Taipei Ximending or amba Taipei Songshan?
It actually really depends which area you prefer to stay at. Ximending is more lively, vibrant and young while Songshan gives me more of a slow-paced, relaxing, holiday vibe. Personally, I prefer amba Taipei Songshan more. Nonetheless, my parents and I had an amazing experience at both amba Taipei Ximending and amba Taipei Songshan. We felt like home, had great sleep, and woke up feeling all pumped up to kick start our day. Also, the staffs in the hotels can speak fluent English, Mandarin, Cantonese, and even Japanese, Korean and Spanish. I am impressed!
How to go to amba Taipei Ximending from the airport?
We took the Taoyuan Airport Metro to A1 Taipei Main Station, then from there,
we took the Taipei Metro (MRT) Nangang Blue Line (westbound toward Yongning) for one stop to Ximen station (exit 6). Then we walked approximately 5 minutes to reach the hotel. Alternatively, you can just take the taxi from A1 Taipei Main Station right to amba Taipei Ximending.
How to go to amba Taipei Songshan from the airport?
There are several ways that you can get to amba Taipei Songshan from the airport: hotel airport pick-up service, taxi, Taoyuan Airport Metro and Express Airport Bus. Click HERE for detailed directions!
For more information, feel free to check out a
mba Taipei Ximending
and a
mba Taipei Songshan
's official website!